As always, we continue to monitor the property market. We've been particularly interested in how things have been going since the election, comparing the results YoY.
Our 2020 predictions were correct, consumer confidence is back and the housing market is beginning to move again.
Typically, it's the properties under 200k that have propped up the housing market. Here we've seen a modest growth of 2% since the election compared to the same period a year earlier. It's a complex market consisting of first-time buyers, buy-to-let landlords as well as those moving in this bracket but schemes like the government's help-to-buy have traditionally fueled buyer demand.
Now the rest of the market has woken up. We're clearly seeing a release of pent up demand in the mass market. Properties above 200k are all seeing double-digit growth in properties sales, in particular properties above £1m, now seeing a whopping 24% growth YoY.
Here are the latest figures: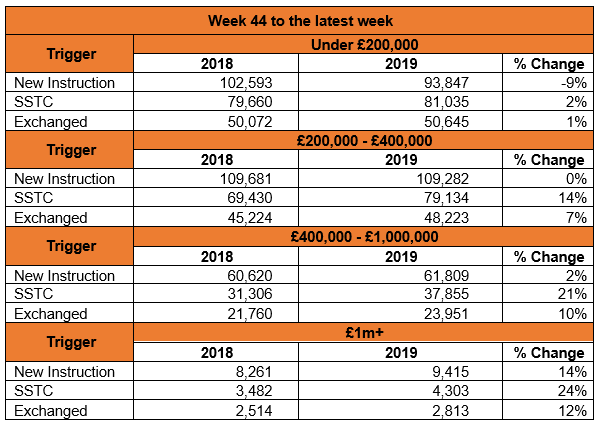 Boris's landslide victory was sure to bring stability.